Post by on Jun 3, 2007 23:11:12 GMT 1
James Stokes was born in Crown Street, Gorbals on 6th February 1915, one of four children of George and Mary Stokes. Both parents died when James was still young, and he was sent to work on a relative's farm in Southern Ireland.
James returned to Glasgow and married Janet Kennedy who bore him a family. In 1943 he enlisted with the Royal Artillery. Whilst home on leave, James got into a fight when someone made disparaging remarks about his wife, which resulted in the thug ending up in hospital and James in a military prison.
He had the choice of spending eight years in a military prison or going to Normandy for the landings. He chose the latter.
James was in the midst of the Arnhem operation at the Lower River Maas on 1st March 1945, acting as bodyguard to a Lieutenant Banks when thay came under fire from German machine guns, ahead of their own platoon. A bullet grazed Stokes' neck, spurring him on to grab his gun and charge a German position. He returned with twelve prisoners, but this would not end the German aggression.
Stokes once again set off to take out another German machine gun post, and this time succeeded in capturing a further five Germans, but sustained a wound to the chest in the process.
With one last German gun emplacement remaining, Stokes set out for a third time to do his duty, but alas his luck ran out and he was fatally wounded, with no less than eight shots in his body.
He was posthumously awarded the Victoria Cross.The story of Jimmy Stokes appeared in an edition of the Victor boys comic on March 13th 1965, a Celtic Supporters Club bears his name, and his VC was sold at Sotheby's for £18,000.
James Stokes VC is laid to rest in the Reichswald Forest Cemetery in Cleves, Germany...I have visited his grave several times and have placed a bouquet of poppies on his grave on behalf of the James Stokes VC Celtic Supporters Club.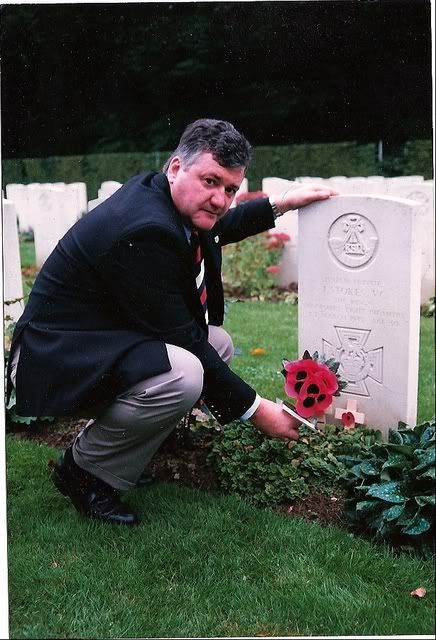 The people of the Gorbals recently unveiled a memorial to James Stokes in the burial gardens at Old Rutherglen Road.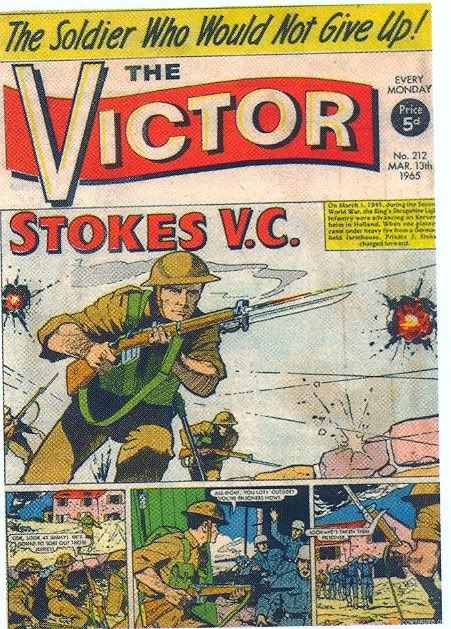 The deeds of James Stokes VC were recorded in the Victor...