Post by Waverley on Aug 7, 2010 21:45:53 GMT 1
Henry May was born on 29th July 1885 to William May (Cleansing Cart Driver) and Maggie May at 246 Nuneaton Street.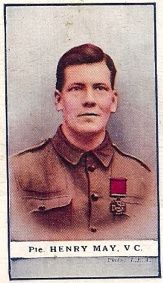 Here is his card which was produced by Gallaher Ltd in their Victoria Cross Heroes cigarette card series.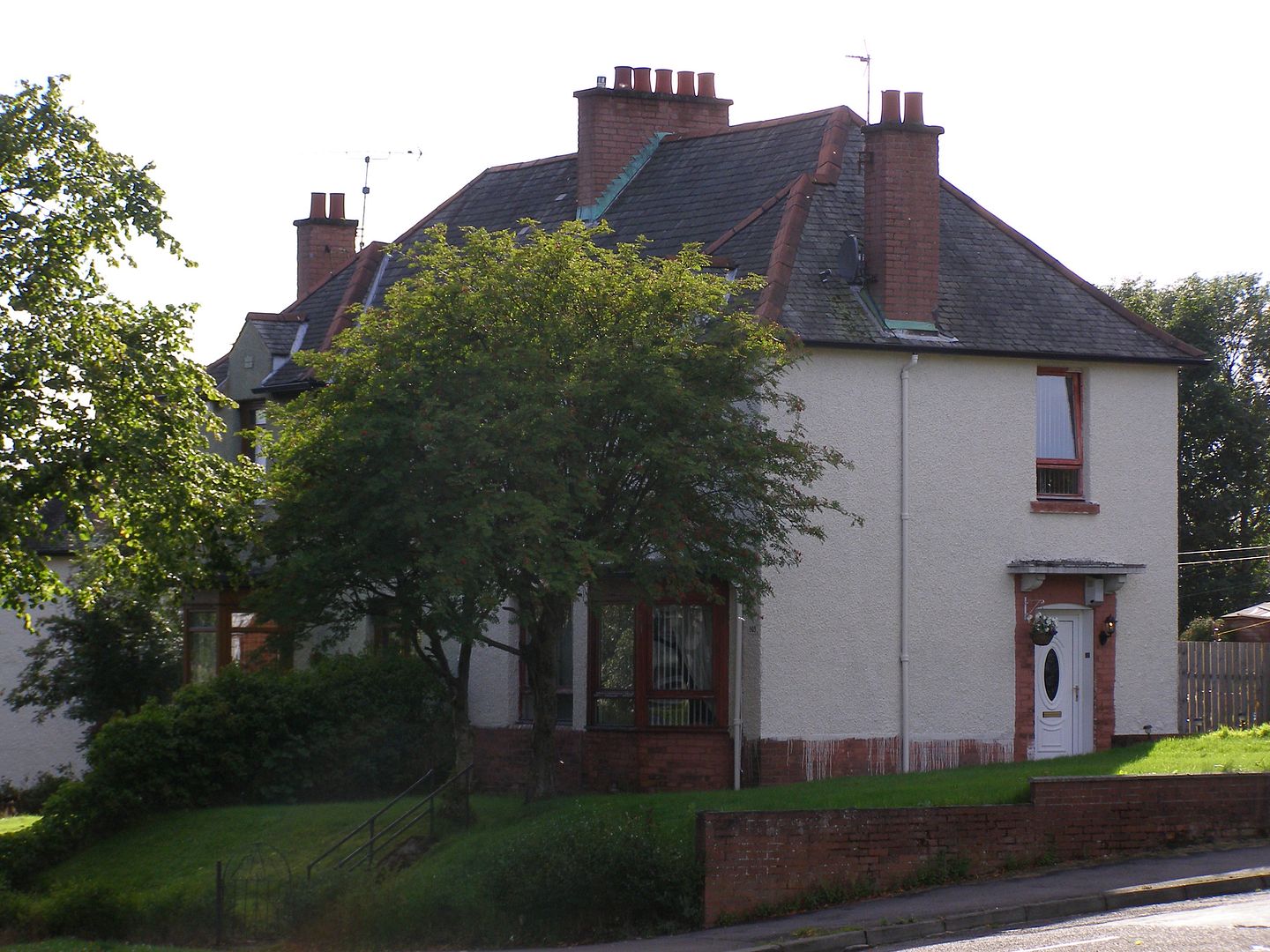 Henry May's house at 903 Cumbernauld Road where he took ill in July 1941. He was to die on the 26th of July in the Glasgow Royal Infirmary.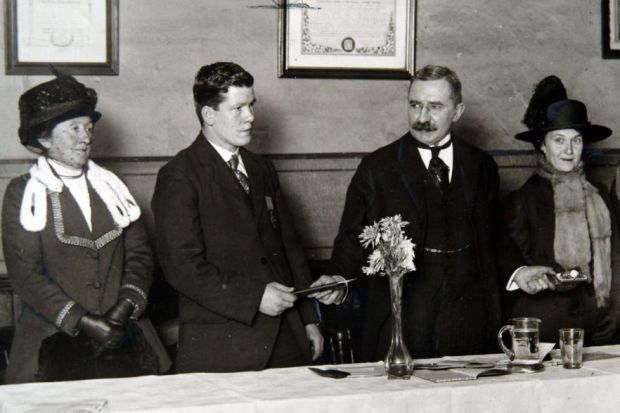 Copyright Glasgow Evening Times.© September 2010
Private Henry May, left, receives his VC from G.H. Laird in the Bridgeton Council Rooms, 1915. He already has his Victoria Cross on his chest so it must be an award or presentation from the company which G.H.Laird. ran in Ann Street just off Main Street, Bridgeton. G.H. Laird's son was 2/Lt Arthur Donald Laird 17th Bn. HLI previously reported missing is now reported killed on 1 July 1916 in France, aged 26. He was the nephew of Dr Laird Cambuslang. A prominent athlete in the west of Scotland , he had an excellent record in rugby while in cricket he played for Glasgow Acas and West of Scotland. His parents are George H and Mary Jane Laird, 7 Park Dr Glasgow. He was captain of Glasgow Academy in 1908. According to his C.O. he died a gallant gentleman heading his platoon into battle in the most cool and capable manner. In civil life he was a director of the family firm of George Laird and Sons Ltd, 10 Ann St., Bridgeton. At the outbreak of war he enlisted as a Private in the Commercial Bn (17th. HLI) and was commissioned in Dec 1914. He is buried in Blighty Valley Cemetery, Authuile Wood on the Somme.His eldest brother, Capt G H H Laird HLI, was severely wounded at Gallipoli about a year ago and his only other brother Capt W W Laird RA is now serving in Egypt.
Capt Matthew James Donald Laird, (uncle of 2/Lt Arthur D Laird), Royal Engineers, earlier posted missing, is now found to have succumbed to wounds sustained in hard fighting at Katia, Egypt. He died on 23rd April 1916 in hospital at Kantara, Egypt, aged 41 and is buried in the Military cemetery there (on the east bank of the Suez Canal). He spent several years before the war in the Queens Own Yeomanry, resigning in 1903. He rejoined the army at start of this war, was commissioned in the Engineers 1914 and promoted Captain in June 1915. He served at Cape Helles, Gallipoli until the evacuation. He was the son of George and Margaret Donald Laird of Glasgow. Before the war he was a Director of the family firm of George Laird and Son Ltd.
Glasgow had more than its fair share of heroes during the First World War but few could boast a Victoria Cross.
Private Henry May, a Bridgeton boy, won his VC for rescuing his injured commanding officer on the Western Front in France in 1914.
Despite withering German fire, Henry, who was 29 at the time, disobeyed orders to carry the injured officer from no-man's land back to the safety of their own trenches.
When he arrived home at Central Station in July 1915 he was carried shoulder high through the streets by his former workmates from Forrest Frew's mill in Bridgeton.
Needless to say though, that wasn't the end of his fighting days, and he soon returned to the front.
Mr May, seen here on the left at a civic reception in the Bridgeton Council Rooms, died, aged 55, in 1941, and is buried in Riddrie Park Cemetery.